Click HERE to see Johnny's back tattoo...

(Second to the bottom row, middle pic)

Here is Johnny's newest one. He got it around Oct. 1st. As you can see, it's located on his back.
===========================================================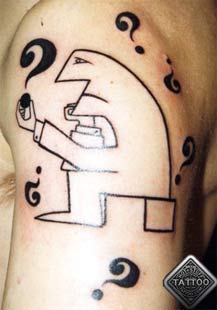 Called "The Thinker" located on the upper left arm. I think he got it cuz he has a lot of questions.
*****All photos above are courtesy of
Hot Stuff Tattoo
. I did not take these photos, Randy did, and I am giving him the credit.*****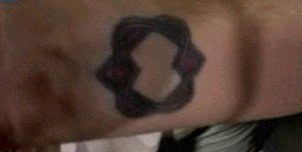 Interlocking Celtic Hearts on his right inner wrist. I am not sure what it means yet.
Self Help Tattoo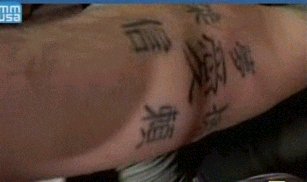 Japanese Kanji Symbols. Center is LOVE, then dreams, self-dicspline, fatih, trust and greatness.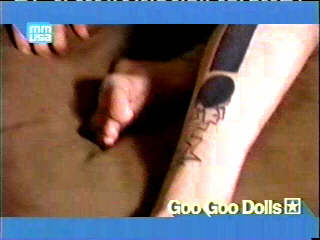 These 3 are called "Atlas". They are all the same tattoo located on his right calf.